Booking channel
manager solution
Automated real-time information synchronization and updates
Try it for free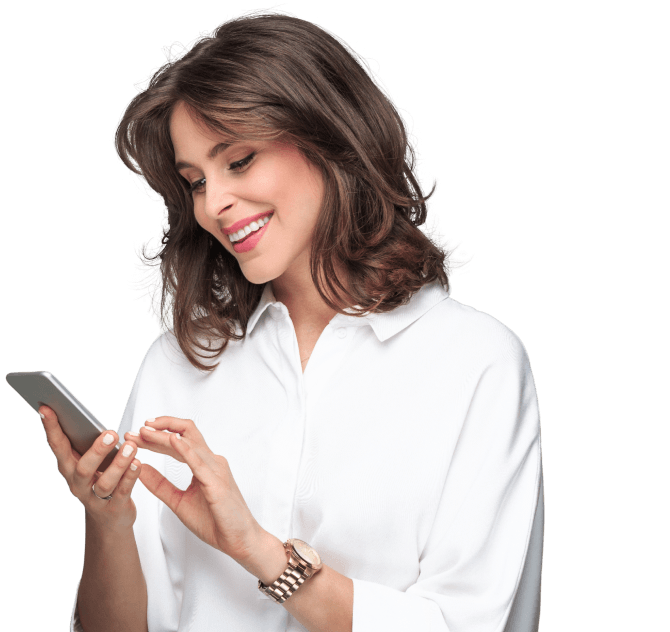 Channel manager – comprehensive solution for booking automation
Instrument for simultaneous management of all your sales and distribution channels
Suitable for all types of properties. No limits on the number of rooms
Synchronization with 100+ booking platforms
Sales management based on analytics of effectiveness of each individual channel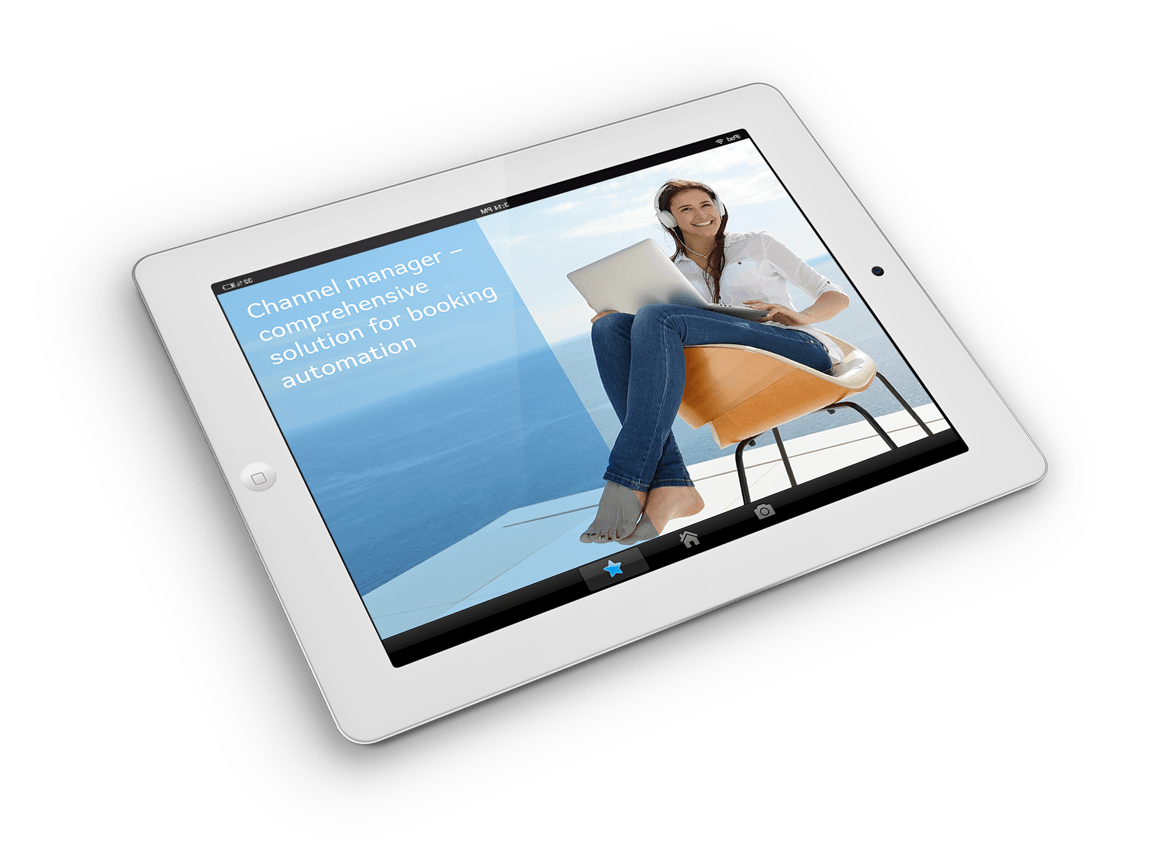 Automated real-time information synchronization and updates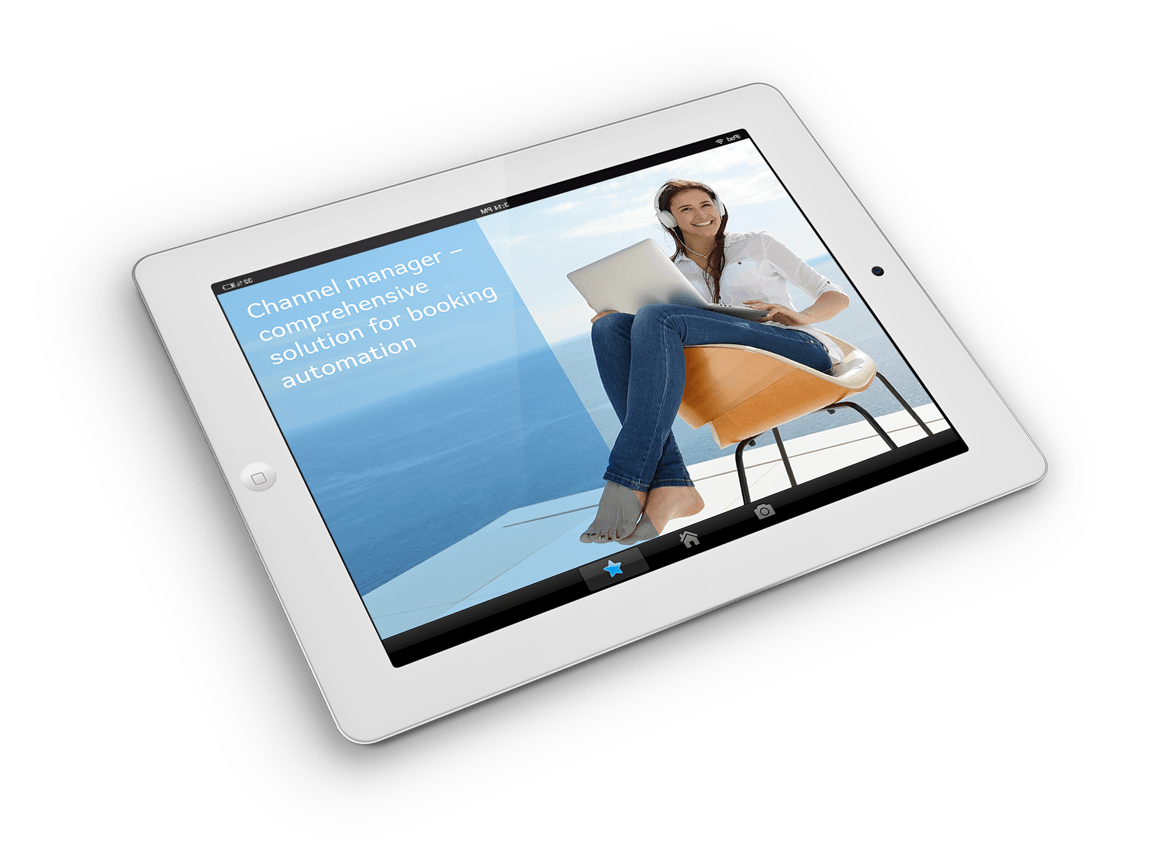 Information about new reservations and updates automatically synchronizes across all channels preventing overbooking.
Cancelled rooms immediately become available for booking in all channels increasing opportunity for their re-sale.
Ability to simultaneously update rates, prices and special offers in all channels.
Channel manager solution:
Best way to automate your sales channels
Being versatile, fully-fledged solution for hospitality businesses of any type and size, MaxiBooking connects your properties to your preferred booking & sales channels. It has no limits on inventory or accommodation types and supports leading online booking platforms. Increasing online visibility has never been so simple!
What is booking channel manager?
MaxiBooking channel manager is the platform that coordinates reservations details across websites – administrators don't need to do it manually. Once someone makes a booking or cancels an order, channel manager booking software automatically sends information about it to all connected sales channels, effectively synchronizing their information to prevent overbooking.
Is online channel manager suitable for my property?
No matter what hospitality business you have – individual apartment, multiple rental units, B&B, hostel or a large hotel – having channel manager online will never hurt.
Using more sales channels often correlates with more sales because hotel manager software allows businesses of any size & type to boost their online exposure via multiple channels.
MaxiBooking online channel manager easily integrates hotel's room inventory with relevant sales sources, boosting properties online presence and availability for guests globally.
MaxiBooking – all-in-one channel manager program to drive sales
The best way to cut operational costs is to use versatile channel manager booking software. Channel manager boosts essential functionality allowing to:
Manage bookings on platforms in couple of clicks – details are synchronized across platforms automatically;
Access statistics about sales websites performance, bookings, rates, etc;
Customize prices, rates according to seasons and customer demand.
No matter what property type and how many properties/rooms you have, MaxiBooking online channel manager is perfect for automating sales across multiple distribution channels.
Why our solution?
Real-time automated synchronization
Cut workforce expenses and reduce risks of double bookings. No need for arranging reservations manually!
More revenue
High online visibility and wider web coverage make your property more accessible to potential guests
Optimize business strategies
With valuable statistics, you can make informed decisions & drive business development
Available everywhere 24/7
Our software is compatible with desktop & portable devices. Manage your bookings wherever you like it!
Connecting hospitality businesses with multiple booking websites (Booking.com, Expedia, and others), MaxiBooking helps hoteliers boost their sales by making their properties available to more potential guests. Whenever a client books a room or cancels a reservation, the data is automatically synchronized across all of the connected websites. All rates & prices updates are also synchronized automatically. With comprehensive channel manager, booking management across different sales channels is easy!
Channel performance statistics & analytics allows to optimize individual inventory allocation and rates that improve profits. With our automated manager, channel integration and sales control is easy. Once implemented, it makes day-and-night difference in rental business efficiency.
Try 14-day free trial to check out how software benefits business!
---