Many vacation rentals of different types and sizes use software provided by online reservation companies in order to optimize their performance and improve their online footprint. Let us work out, how this software and systems operate and how the one can implement them in the accommodation business.
What is channel manager?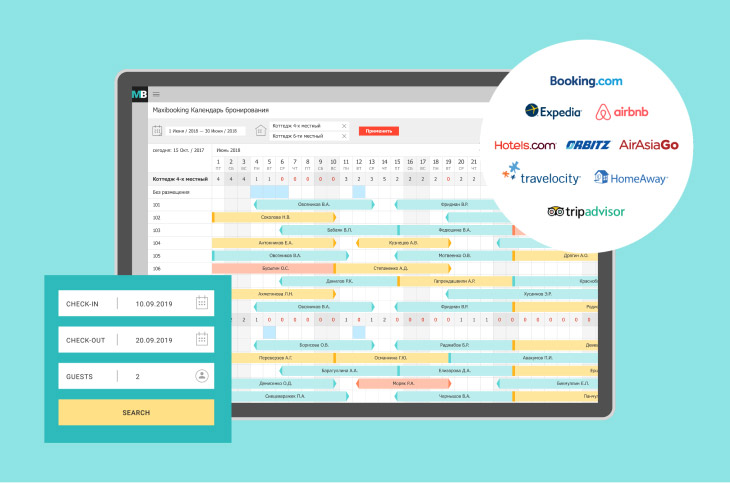 As the name suggests, channel manager is the software for management of bookings made on reservation websites, i.e. channels. It synchronizes data across different websites and hotel's main reservation system.
Generally channel manager automates and simplifies many tasks: it not only updates reservation details across all of the connected websites, but can also facilitate automated notifications for guests, gather statistics, and allow for more efficient rates management.
How do Hotel Booking Systems Work?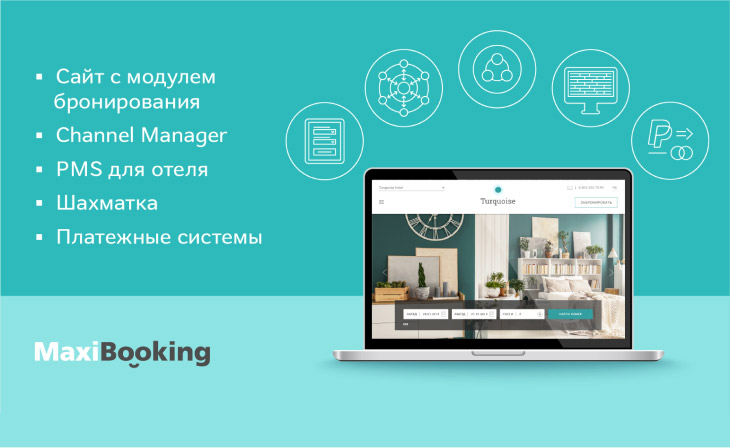 Once you've decided to use this software, you'll need to perform the following steps:
Input your business information. Make sure, it contains actual data on the number and layout of your properties, their prices, available services, and all possible extras. Add photographs and detailed descriptions of the hot deals, so that customers would be able to see all the advantages of your offer.
As soon as the customer reservation system gets the information it starts working. Information about your available offers becomes visible to your clients who can then book your property online.
Channel manager updates information on properties availability across all of the connected channels, so that whenever a new booking is made the information about it is synchronized automatically.
Generally, accommodation booking systems can also send automated confirmation e-mails to the clients, who have finalized their reservations. Such messages usually contain general information on the accommodation and the confirmation of payments received.
After the check-out the online room reservation system can also send guests an automated e-mail asking them to rank and provide feedback about their stay that provides hoteliers with valuable insights and encourages guests to come again.
Thus, what is an online reservation system? It's a ready-to-go online technology that lets vacation rental hosts accept direct reservations from customers and attract new guests via different channels. It's a must-have for today's business owners, who don't feel like losing the opportunity to grow their customer numbers and therefore sales and profits.
Benefits of Implementing an Online Reservation Management System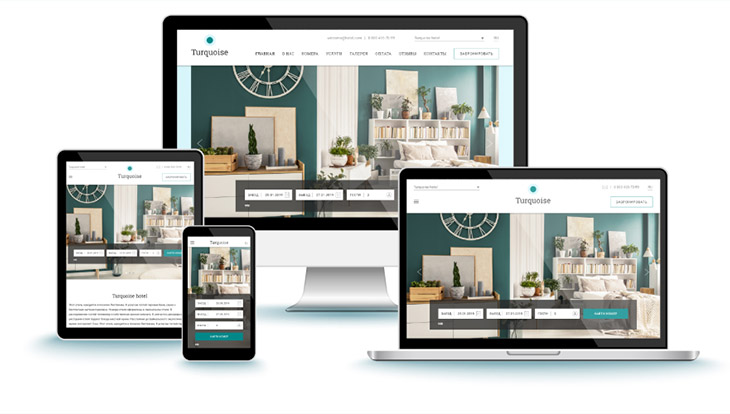 A user-friendly, flexible solution that lets you satisfy your customer desires has a number of advantages, including the following:
Staff have less work to do

When your clients can book stays themselves, their reservations are merely added into your system without the necessity for your team to get in contact with every guest via a phone or e-mail. All the details of their visits are recorded automatically, so all that remains to be done is to prepare the rooms for their arrival when the time comes. Therefore, a motel reservation system lets your reception staff devote more time and effort to other tasks.

The risk of losing a reservation falls to a minimum

With manual records, especially if there are many, getting the latest information on a particular room or reservation can be a challenge. If you have all the guests' dates, requirements, and specifications in a single platform, you can easily retrieve data and simplify your operational tasks. This way, hotel booking reservation system can help you to make sure that no reservation or service order gets lost.

You can easily collect all necessary data

All the information concerning your guests and their bookings will be entered via the website with no reception desk participation required. You won't have to lose time finding out how many people are travelling, how old they are, when they're planning to arrive, what languages they speak, and so on. A good computer reservation system makes users specify all the relevant data you need automatically.

Guest loyalty programs become easier

It's no big secret that loyalty programs do work. When you offer discounts to regular customers and encourage guests to leave feedback that motivates them to come again. With hotel booking and reservation system you'll have tools that will help you do that.

Keeps your occupancy up

If you are on the Internet, you are everywhere. The more potential guests can find you, the more bookings you are likely to have. At the end of the day, online booking is really simple and many guests do prefer it to phone calls or e-mail messaging.

5 Reasons Why You Need a Hotel Room Reservation System

You will always be connected with your business. As most of the platforms are cloud-based, you get a free hand to manage reservations at any time and place. Your staff, similarly, can login 24/7 without the necessity of being tied up to the front desk in the office. Using a number of devices and platforms simultaneously, they can check-in customers, organize group accommodations, and monitor new reservations all at the same time. Even if you go on a business trip, a hotel reservation platform will allow you to manage the flow of bookings and comfortably stay in control.
Better online footprint. Modern platforms of the kind are integrated with a wide range of online channels, like the OTAs, and others. Likewise, with your personal website you will have a global online footprint and will be easily accessible to your potential guests.
A computerized hotel reservation system helps you stay in touch with your clients. Software will help you not only to keep control on your existing bookings and operations but also to stay in touch with your guests and encourage them to become your repeat clients, by for example forwarding them simple feedback reviews to complete that demonstrate that you care about their experiences, and give you the road map for future development.
Your staff can focus on what really matters. Imagine how much time and effort is required for manual paper work: if you assign booking requests processing to your staff, they'd probably have to spend a lot if not all of their time on that. Automated reservation system simplifies the process!
You can have your property available on as many booking websites as you like. Generally speaking, the more booking channels you work with, the better. Listing your property on more than one channel very often leads to a higher number of reservations and better sales.

Who needs an online room reservation system?

At first glance, it might seem that implementation of professional software would be justified for large hotels only. However, such software brings a myriad of advantages for any hospitality business. It's worth using regardless of the size of your property, be that a small hostel, B&B, apartments, or a chain of 5-star hotels. Property management system and hotel channel manager would be useful for anyone who is renting out properties on a per day basis – you only need to figure out the right solution for you.

As you see, online hotel booking and reservation systems are really effective. They let hoteliers run their business more smartly, accurately, and efficiently, taking into account guest' requirements and increasing their levels of satisfaction.