So, how IDS framework helps to boost sales in the ever-developing and highly competitive market? It is critical to realize the significance and advantages of the system before utilizing suggested programs for the reason. IDS is a wide notion that generally means all the portals for online property rentals reservations.
Throughout the previous years, the quantity of room bookings has expanded significantly through global distributors. IDS establishes connection with Global Distribution Systems, which makes it a profoundly worthy reservation channel on the web, profiting the lodgings. Yet, hoteliers are required to utilize the framework properly to benefit as much as possible from the framework. Being a web-based open gateway it renders the access to global travel agencies and provides businesses with a wider coverage and better visibility over the global network.
Components of IDS
In fact, IDS is a general name for the entire complex of program solution. It can include a lot of different products with allied functions. These include but are not limited to:
Hotel channel manager is exactly what connects a hospitality business and websites for making bookings. This is the unit of soft that allows guests to book online and hotel managers to see the information about reservations. All updates are automated – there's no need to refresh the data manually. It also helps to deal with check-ins and check-outs.
POS is a piece of software that performs two main functions: 1) Process transactions between guests and hotel; 2) Provide analytics and tools for efficient sales marketing. This software suite is irreplaceable for businesses processing web-based payments.
Online reservation engine is designed to enable room reservations right on the hotel's website. It's flawlessly integrated into the website infrastructure and simplifies work for hotels managers.
These basic constituents of IDS can be added up by other software services and solutions. The list of features and tools may be extended with them.
Who is recommended to use IDS?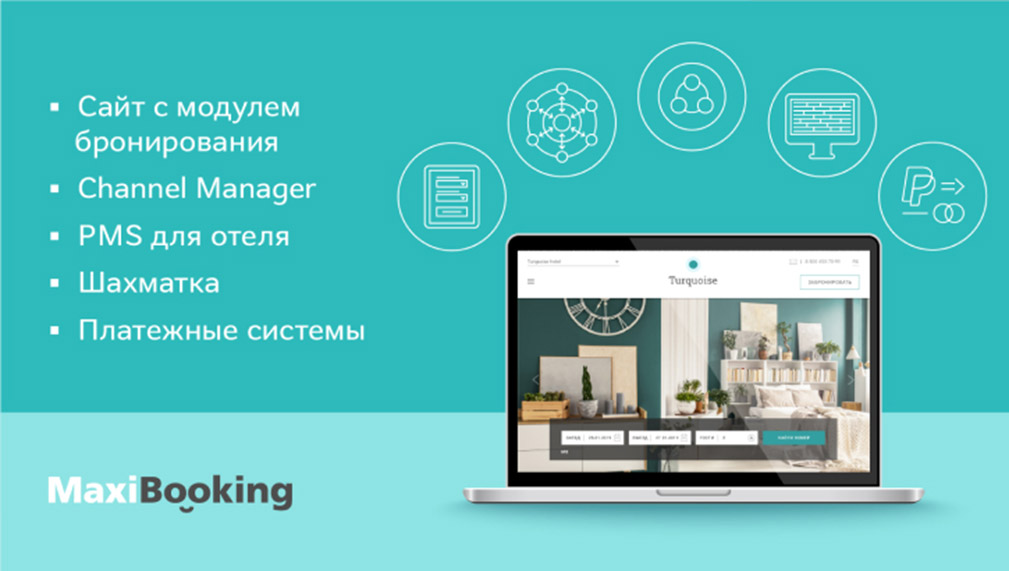 IDS hotel management software would be a great idea for little to moderate size hospitality businesses that are attempting to get their spot under the sun in the hospitality market. It lets users work with thousands of web-based travel gateways and well-established room booking sites like Expedia and its famous counterparts.
These internet booking sites give vacation rentals more prominent coverage and visibility over both travel agencies and end users (guests).
What is included in IDS?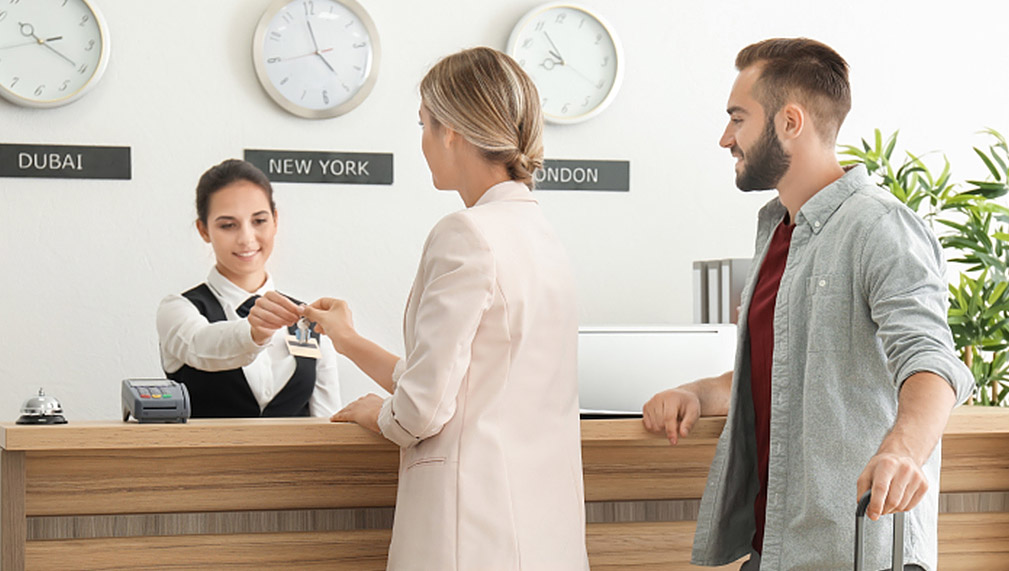 As we have already noticed, an IDS is a broad notion: it includes all available types of software for hotel channel management. For this reason, each IDS solution is turbo-charged with numerous features. Let's mention the most widespread tools and instruments:
Customizable interface and fields. Customers are free to use various colors and layouts to make program desktop more personalized and convenient. That leads to higher efficiency of work. Whenever their reservation forms are published on third-party booking websites, they can customize the fields.
Calendar and list view are essential features of any IDS. With an insight into the reservation calendar, hotel managers make more efficient decisions and can even develop the ways of closing the gaps (free days) in the hotel calendar.
Step-by-step booking wizard helps potential guests to make a reservation of a hotel using either the hotel's own website or other booking channels.
Calendar synchronization removes the need of manual updates saving the time of your employees. The data from the hotel calendar is renewed on all devices in real time with the help of Internet connection.
Multiple employees management. The hotel owner can check out how the team performs tasks, trace its productivity and assign tasks. A lot of IDS solutions also have level-based assignable access permissions rights which adds up to safety. Unauthorized users cannot get sensitive business data.
Multiple locations management. There's no need to order separate IDS software if you have a hotel network – most solutions support management of several hotels and an unlimited amount of rooms.
Insightful reports. Typically, each decent platform is able of generating performance and sales reports. With a broader insight into statistics, hoteliers can make informed decisions to drive business development and develop substantiated strategies.
Support of payment systems with multiple currencies. An IDS solution might include POS gateway that's responsible for sales and payments and processing transactions between hotel and guests.
Group and individual bookings support means that IDS can be used for both reservation by a private customer, and mass reservation by a group of people (for instance, during conferences and other similar events).
Automated notifications let employees know that a property unit has been booked/canceled, and guests will stay in the know about their reservation dates, rates, and other important info. Notifications can be sent in the form of an email or SMS – it's up to each client.
Loyalty programs let users offer special deals and discounts for their most devoted customers. That encourages people to prefer the exact vacation rental from the bunch of rivals.
Seamless integration with WordPress, Joomla or Drupal websites. No need to build new website – intelligent IDS get connected to various platforms.
The list of IDS features can go on and on. It has everything you need for efficient control over bookings, hotel infrastructure, and room maintenance.
What are the perks of implementing IDS?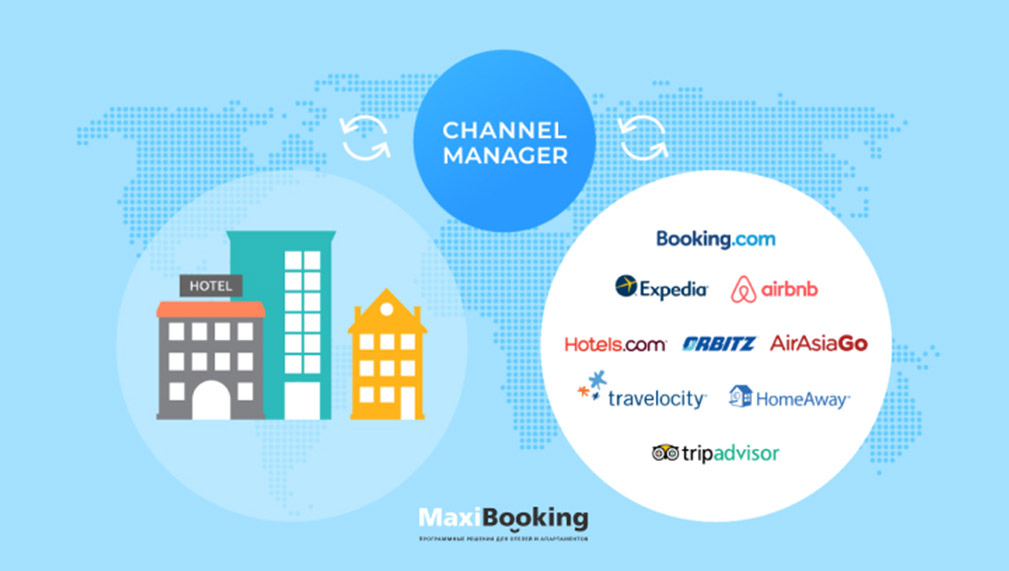 The list of IDS' advantages is a mile long. Consider implementing it for the following reasons:
Online presence over the globe. Most significant and fundamental profit you reap is the worldwide online coverage. The Net has streamlined our daily tasks, so web-based appointment has explicitly made things simpler for the client to schedule their visits to various destinations without strolling through travel agencies.
Better coverage of the target audience. The internet booking has become mainstream among people of different ages. Today, online reservations are the most favored way of scheduling vacation and business trips – what can be simpler? With Internet access, anybody can visit your hotel's site or special reservation websites and book your rooms in a matter of a few clicks. So why miss out on your target audience? You can get connected to local-specific reservation websites for better coverage.
Simple connectivity. Since IDS framework is absolutely a web-based thing, hotels can easily get connected with various sites flawlessly. With more than 11,000 reservation sites and 650K travel specialists from all agencies available in Net, it becomes simpler for clients to find your hotel. Such system enables travel representatives to check the prices and accessibility instantly, not mentioning basic information about the property and its photographs. This data helps travel agencies and clients in settling on a choice.
Increase market reach. As a rule, hotels use phones for reservations and work with travel agencies to search for clients, however, this way of doing business means facing a lot of limits. The web has no such obstacle. It is available and reachable everywhere, which means anybody can do the booking regardless of their physical location – only Internet connection is required. At their turn, being connected to the Internet enables hospitality businesses to enter the worldwide market.
Instant automated bookings instead of manual confirmations. Now booking requests don't have to be processed manually. As new request comes in – information about it will be renewed over all booking platforms automatically.
A lot of extras and perks. IDS is not confined to online bookings only – it manages routine tasks and business operations with exceptional speed and efficiency. Online payments, car rentals, SPA, restaurants, local tours, flights – certain components of IDS allow clients to plan the entire vacation with all activities.
There are numerous different advantages of the IDS, so this technology is nothing to sneeze at. Today, it's the most cost-efficient option to increase the number and frequency of reservations without overloading your staff.
Pro Tips For Choosing IDS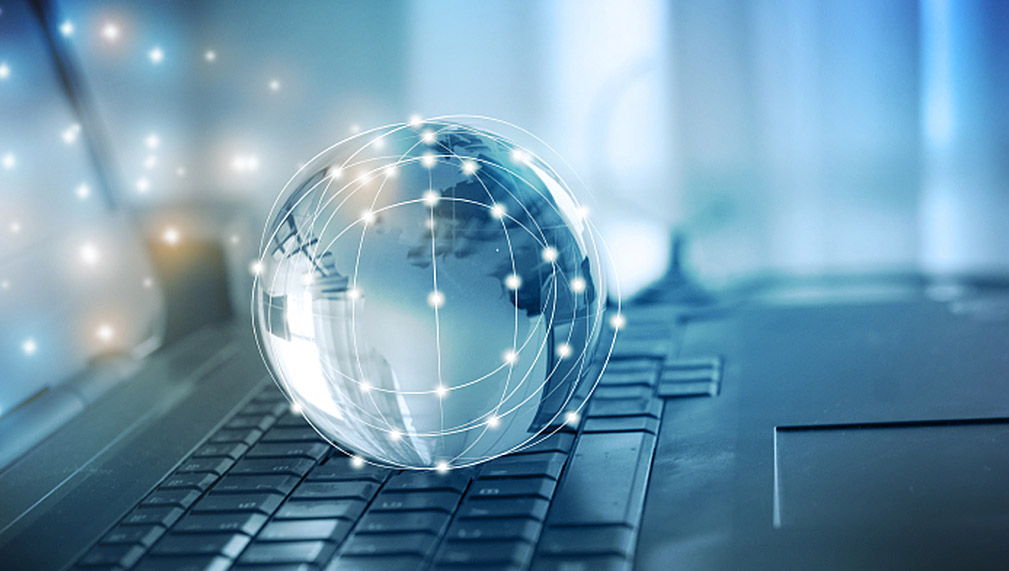 How to select an IDS to fit your hotel infrastructure and improve business processes? There are many points that should be taken into consideration.
Develop An Ideal Channel Blend
Remember that IDS is needed to build your online presence and attract more guests, so it must work with websites that suit your needs and represent your target audience. Do not target by location only: a platform should have associations with portals utilized by the certain types of customers you intend to draw in.
Search for 2-way XML data exchange
Quick cooperation of reservation websites with your platform is a must. Advanced platforms usually support XML. Mutual data exchange allows frameworks to persistently exchange information about rates, appointments, accessibility, and limitations. Utilizing such IDS, hoteliers can exclude double reservation and reduce the risk of wrong prices. Speed of data update is also crucial. Software that updates faster is preferable – that will be your competitive advantage.
Search for PMS with automatic data update
As a rule, room availability info is refreshed quickly when a platform coordinates with PMS correctly. This implies your clients always see correct information on your available properties, dates and price offers. Thus, you can utilize resources better and reap more benefits while avoiding pricing mistakes and similar troubles. In this way, you ought to guarantee a product consistently coordinates with your present PMS.
Prefer pooled stock
Make sure you work with a solution giving a single spot for stock control. Pooled stock enables you to list rooms on different websites & your own site, without the fear of possible overbooking. For example, a reserved room is naturally expelled from a rundown of accessible stock over all portals once it's booked by someone.
Make sure a framework features a single content manager
A client needs to know all about a hotel: design, restaurant, services, amenities, attractions, and so on. A cutting edge platform must enable user to alter content over all channels without delay. Thus, it needs to coordinate with all related PMS and synchronize data quickly.
Statistics & reports
Settle on a system providing maximum insight into the details and analytics, including the income from each channel, reservations volume, complete income for a particular measure of time, and so on.
Consider pricing options
It's easy if a merchant boasts several pricing plans. However, it's crucial to calculate expenses and decide whether you will do better with a per user per month policy, or a one-time payment solution. With fixed monthly payment you will always know what to expect. Also, look if a company provides a demo of its software – this way, you'll discover all pros and cons of the solution and its usefulness for your business.
Advantages of MaxiBooking
Being a well-established provider of vacation rental software, MaxiBooking offers a versatile IDS property management system that includes all essential products: hotel channel manager, online booking platform, property management system and more. Besides, with MaxiBooking, you don't have to create a new hotel website from scratch. You can benefit and use ready-made websites instead! They are flexible and customizable and have all IDS features built in.
Altogether, these components make up for a full-fledged IDS solution that can help you drive your business development.
Why we recommend trying MaxiBooking?
With ready-made website you get your personal website and expand your online presence;
Online booking button gives you your own direct sales channel and is easily integrated on your website;
Channel manager gets you connected to Booking.com, Expedia and other famous booking platforms;
Property management system has no limits on the number of users or properties that can be managed from one account;
Simplifies management functions;
Provides real-time picture on your vacation rentals bookings, occupancy and sales channels performance;
MaxiBooking also offers 15-day free trial! This period is enough to realize that this IDS solution is efficient and useful for your company. The system works equally great for large multi-room properties and small apartments, resorts and hostels.
Final words
Once your hotel gets listed on the GDS and IDS, it will be simple to expand the online presence in the Net. Don't forget to keep your prices and offers up-to-date and competitive. Continuously update your website content and property, and highlight the strong sides of your hotel.
With IDS, you can get visibility from everywhere throughout the world! That means more guests and higher income!