Having your hotel present on an online booking portal will never hurt, especially when it comes to such advanced platforms like Booking.com or Expedia.
Never heard of online booking platforms? It's time to reveal what it is, and how such sites can benefit your hospitality business.
What is online booking portal? More than a reservation tool!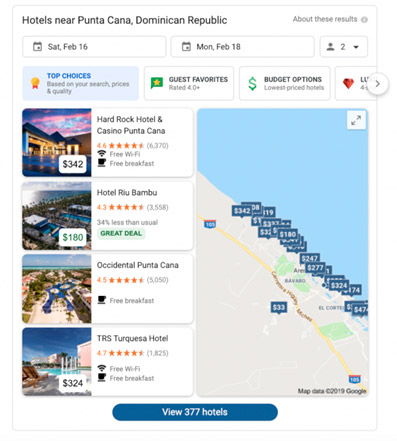 Put simply, an online booking platform is a website where potential guests can reserve accommodation without connecting with the proprietor directly. Instead, they fill up a form, pay in advance (if necessary), and get an electronic document as the confirmation of the booking.
Online reservation portal provides a list of available properties registered by owners, and filters to simplify the choice. For example, users can sort hotels by available dates, prices, location, type of property, amenities, sightseeing places or proximity to subway stations, and so forth. This way, finding a suitable room becomes so much easier!
How does it work?
Here's a detailed step-by-step explanation of how online reservation portals function:
In order to use such a platform for your business, you need to register on a website as a proprietor and post your offers. Prepare to work with documents and set up payment gateways. You will need to provide some business credentials, as well as the content related to your place (photos, descriptions, address and other data). Once you've successfully registered, people will be able to reserve your rooms.
However, for the information to be updated in a timely manner, you also have to connect to channel management software: this solution synchronizes data across all booking websites including your own one. That eliminates the threat of double booking.
As a rule, once a customer reserves a room on a booking website, the data is refreshed instantly – this room and dates are no longer available. The reservation request is confirmed automatically if a customer pays according to the rules, and the hotelier gets notified about that, too.
A user gets the confirmation of booking on his email (as a rule, the PDF files are generated).
As for the payment, it is usually executed on the booking website. There's no need to use third-party services.
Advantages & Benefits
Now when you have a clear understanding of what a booking website is, let's enumerate the endless benefits of web-based reservation portals.